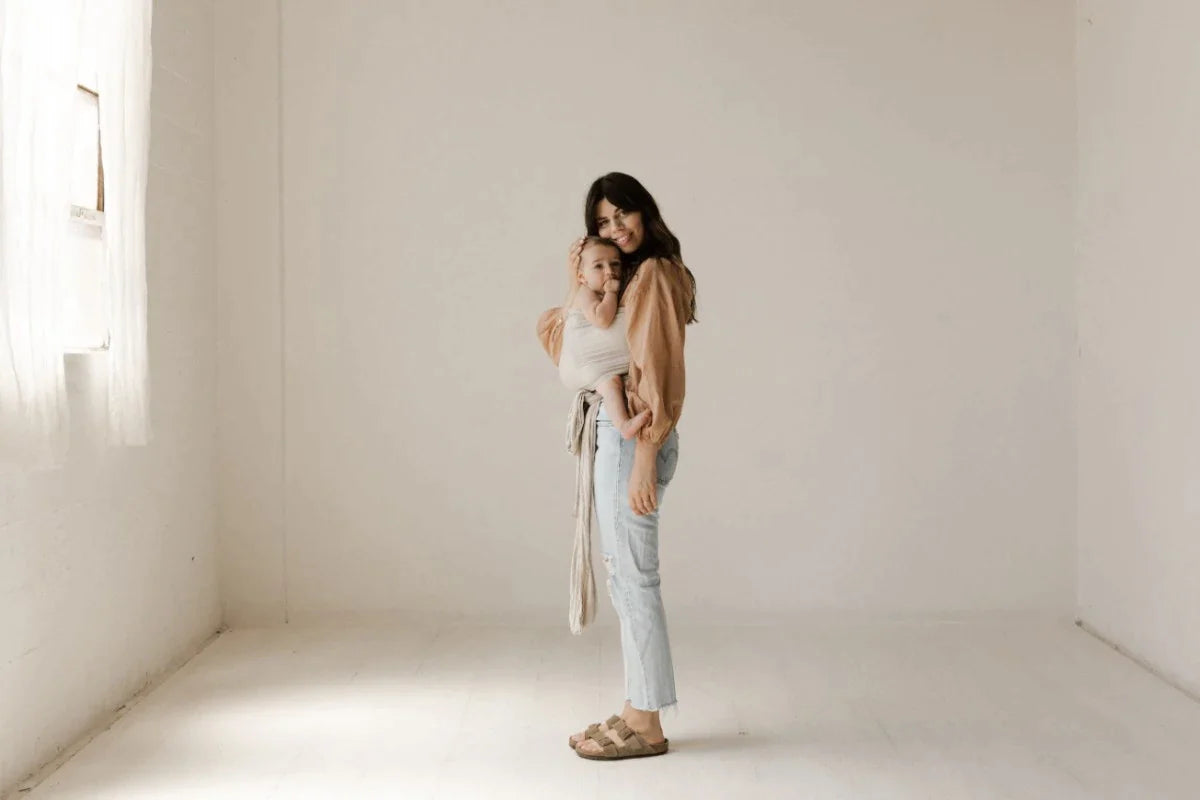 WELCOME TO THE SOLLY FAMILY!
I'm Elle and I'm so glad you're here. Originally from Texas, I now live on a little three acre farm in Bonsall, California with my husband and partner, Jared, and our four little ones. We love being together (until we don't, haha), taking on projects that are way too big to finish, and going to the movie theater on Fridays.
I never thought I'd be a CEO. I barely graduated high school and I couldn't have dreamt this whole thing up if I'd tried, but there's nowhere I'd rather be than right here, making wraps that literally bring families together, comfortably, confidently, and happily. I had a tough transition into motherhood so I also love supporting mothers in any way I can through that first year.
Our Solly Baby office and warehouse is just down the road in Carlsbad, where we have an amazing team who put love and care into every package we ship.
We believe in 3 things here at Solly Baby:
1. Being thoughtful.
2. Keeping it simple.
3. Doing small things with great love.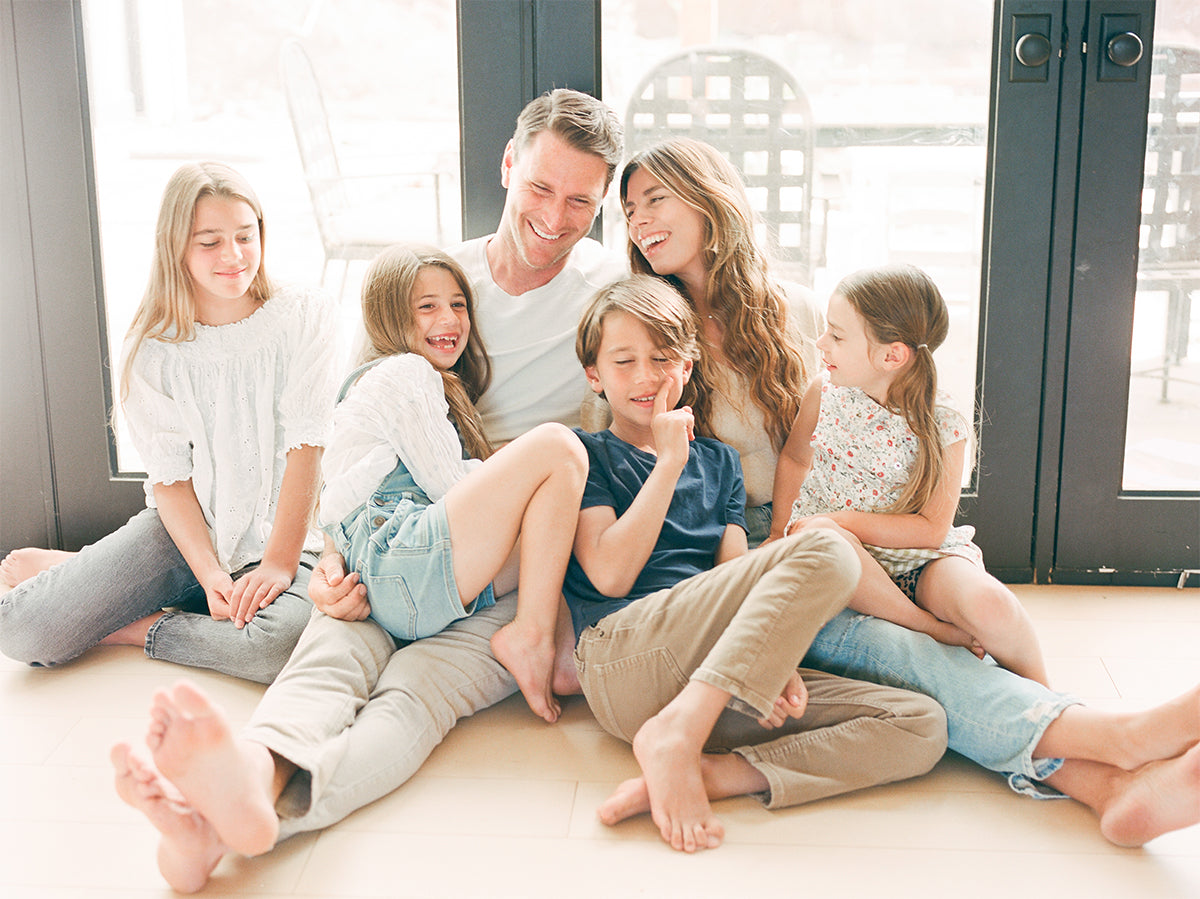 I loved wearing my first baby (she had lots of colic and reflux) but I always ended each wearing with a headache and a backache so I was determined to make something better for my second.
I started Solly Baby with a pregnant belly and a $50 Craigslist serger back in 2010. I made one simple wrap for myself and a friend and, after having my son, Solomon (Solly for short), we both quickly fell in love with the experience. Looking down at him that first time in the wrap and holding my toddler's hand for our first outing, I knew this was something I had to share with other parents. I got to work while my babies slept, moving the furniture to a corner and lining the living and dining room floors with tape as cutting guides, experimenting with fabrics and sewing on my serger, tweaking the design until it was perfectly functional, beautiful, and reflected my personal style and aesthetic.
After lots of late nights, early mornings, and caffeinated beverages, my first batch of wraps were made. I started selling at pop-up shops and on my own little Etsy shop. It went pretty poorly that first year but I knew failure and success lived in the same neighborhood so I kept at it. Three years in, everything changed. Social media took off and so did we.
We moved out of my in-laws' house and almost a decade and two more babies later, Solly Baby is a global brand. The wrap was named "Best Wrap" by New York Times' Wirecutter Magazine, it was selected as the top gift pick for moms by Vogue, and has been featured all over the web and in print from Parents magazine, Martha Stewart, and the Today show.
Solly Baby wraps have been worn by some of Hollywood's most beloved mamas including Anne Hathaway, Pink, Ayesha Curry, Olivia Wilde, and Serena Williams, but most importantly, they've been worn and loved by the moms and dads you know. Their recommendation is probably how you found us. They are the ones who put our wraps to the test every single day at the park and in Target with three other kids, from deep in the parenting trenches and who come back to tell us they couldn't have survived without it.
The wrap has honestly changed my experience as a mother. Because the wrap has always been my little ones' favorite place to be and so comfortable for me, I've had the confidence to travel the globe with them, start this business, and survive the weekly grocery run, all while keeping my baby snuggled right on my chest. There's nothing in the world I would trade for that time with them and, because of that, it is one of the greatest gifts in my life to create and share products that help other mothers and fathers enjoy that same confidence and closeness.
Sorry to be longwinded, but I'm a hugger not a handshaker.
Please let me know if you have any questions! We are always here to help.
xx